Our psychological problems are often not solved at the level at which they arise, but may change as we expand. When we relax more deeply in our body. Mia Leijssen
Rebalancing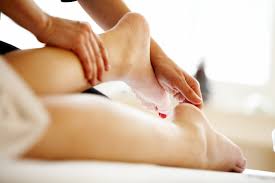 Rebalancing is bodywork in which body wisdom is used as a doorway for awareness and personal growth. Each session is a combination of conversation and touch. By conversing and using touch, I help you to become aware of what you are feeling in your body, and how that affects your life. The insights that arise help you to recognise your own bounderies and to know what you need. Making it easier for you to make choices that suit your life now.
How it works
In a healthy body, everything is in motion and you experience space and resilience. Unprocessed experiences and unconscious patterns disturb this dynamic, which can lead to complaints. In a session you are invited, from the here and now, to really feel everything that lives in you. By listening to the body and paying attention to body sensations, emotions, feelings and experiences, they are acknowledged and felt through. And much can change as you become more in touch with what is going on inside you. From a broader awareness and deeper relaxation, you start to experience more connection and self-acceptance, allowing new possibilities to arise naturally.
Rebalancing & trauma
If an experience was too quick, too unexpected and too overwhelming for you, it can lodge itself in your body. You then get stuck in a fight, flight or freeze response, so to speak. This can manifest as chronic stress, alertness, being easily irritated, etc. Trauma can also occur when there was insufficient support and safety in our childhood. This can affect your life in the here and now.  Body-oriented trauma work helps you process these experiences in a gentle way, so that you are free from identification with old experiences and get closer to your own essence. Working with trauma I also use Somatic Experiencing and NARM.
How does a session go
We start with an exploratory conversation in which you tell me how you are doing and what you would like to get out of this session for yourself. If your wish is clear, we will explore the theme further when you lie on the massage table. The respectful touch, attuned to your bounderies, is meant to help you get more into your body and your feelings. We often close by looking back at your wish. This helps to integrate the changes that have taken place.
When would you choose Rebalancing
If you have health problems due to overwork and chronic stress
When you worry a lot and want more peace in your mind
If you struggle with your emotions and feelings
For support in processing traumatic experiences
If uncertainty get in your way
For support with loss and mourning
To connect with your own core and know what makes you happy.
For physical complaints that you suspect may have a psychological cause, such as headaches, sleep problems, neck/shoulder and/or back problems, stomach/intestinal problems, etc.
Practical
A session lasts one hour upto five quarters.
The session takes partially place on a massage table.
To give your process depth it is recommended to come at least 5 times.
Most health insurance companies partially reimburse Rebalancing.