Practice Shiatsis supports health and vitality, through a loving and accepting attitude.
Iokai shiatsu therapy, a world of difference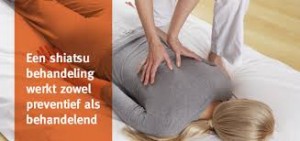 Everyone has, at one point or another, suffered from pain, fatigue or tensions. Recurring complaints can be quite annoying. Especially if it is not clear where they come from. Acupressure helps your energy to flow undisturbed through your body, so that you feel relaxed and healthy. Read more…
Integrative massage, a joy to receive
Integrative massage provides a moment of deep relaxation and tranquility.
It supports health and vitality.  Read more..
Reimbursment Healthcare Insurance
Iokai shiatsu treatments are (partially) reimbursed if you have an additional health Insurance.
If you have any questions or want to make an appointment? Please contact me. You're welcome!